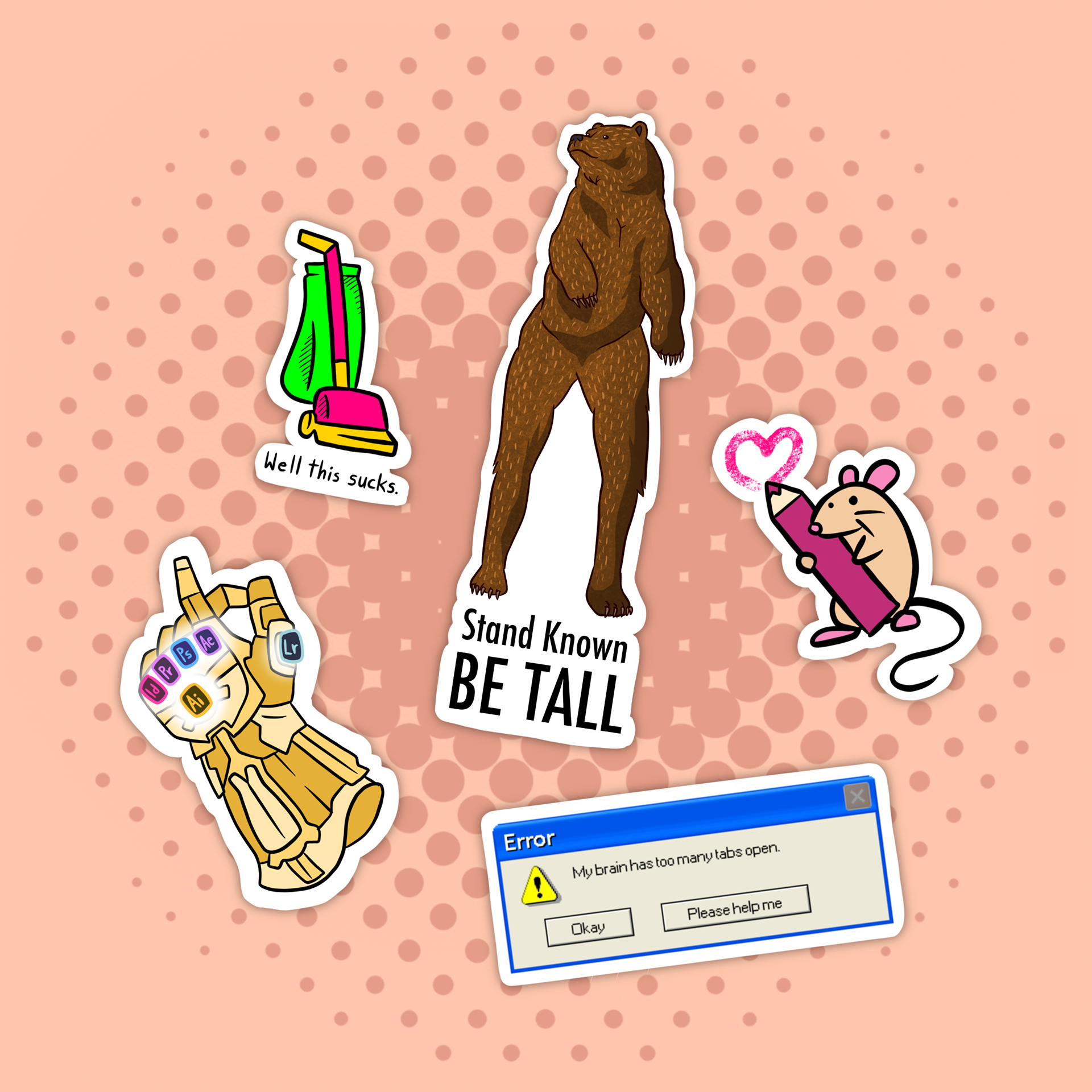 Every semester, the Art Department at George Fox University holds Stickerfest, a 2 day event where artists sell stickers they've designed. I sought to create relevant and noteworthy sticker designs to get my work into the public sphere.
The "Stand Known, be tall" design is a reference to GFU's "Stand Tall, be known" slogan, with the university mascot depicted above. This sticker was oriented vertically so it could be placed on water bottles.
The Creative Suite gauntlet and rat with a pencil were marketed primarily towards other art students selling stickers and the others were marketed towards the broader college student audience.