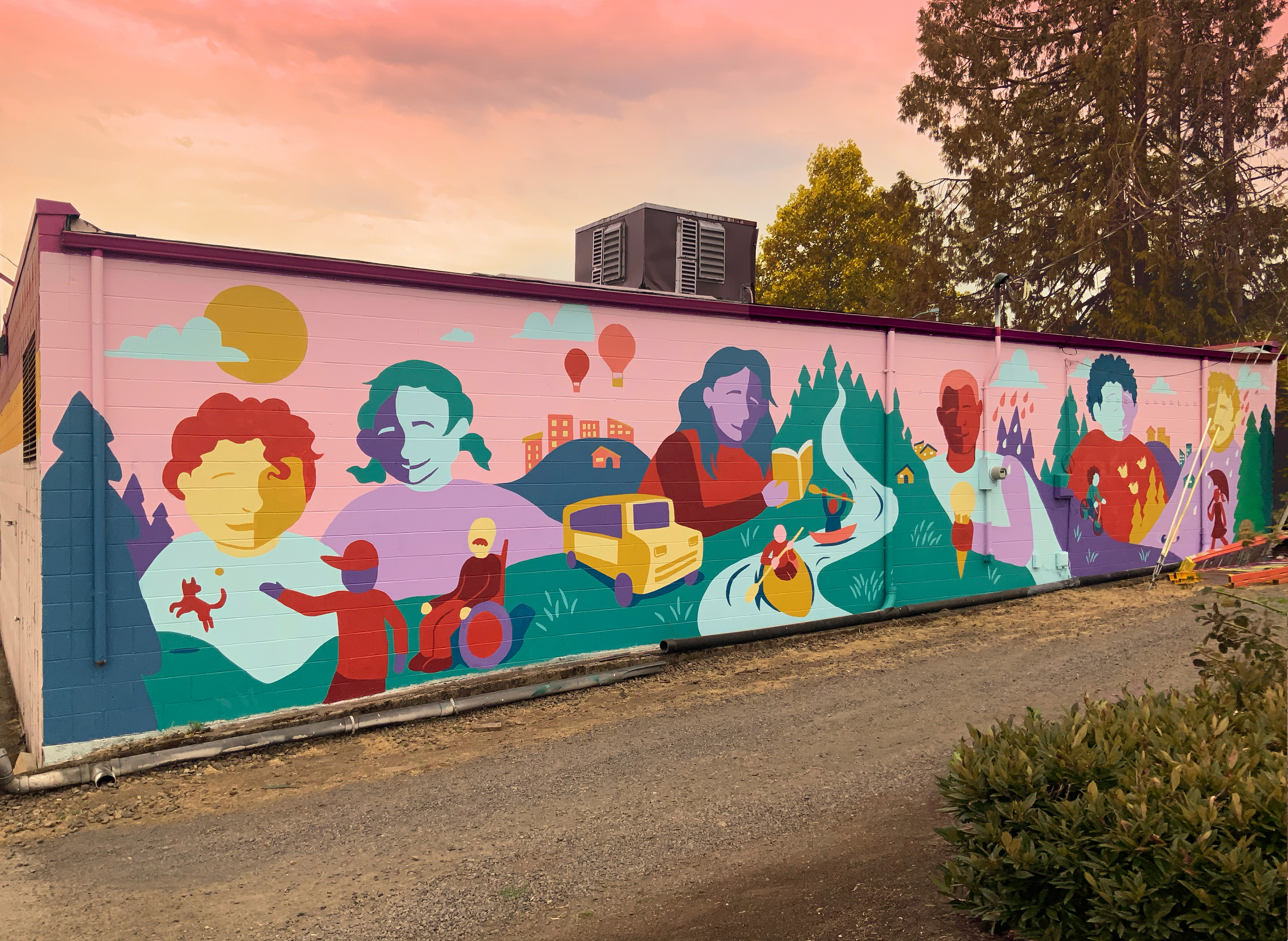 The mural can be

found at 1012 E 1st St, Newberg OR
This was the second mural I worked on with the Newberg Noon Rotary Club and the first I served as Art Director on. Our goal was to show diversity in our community and illustrate a variety of Pacific Northwest activiti
es. We painted it across the street from a local food cart pod so customers could view it while eating.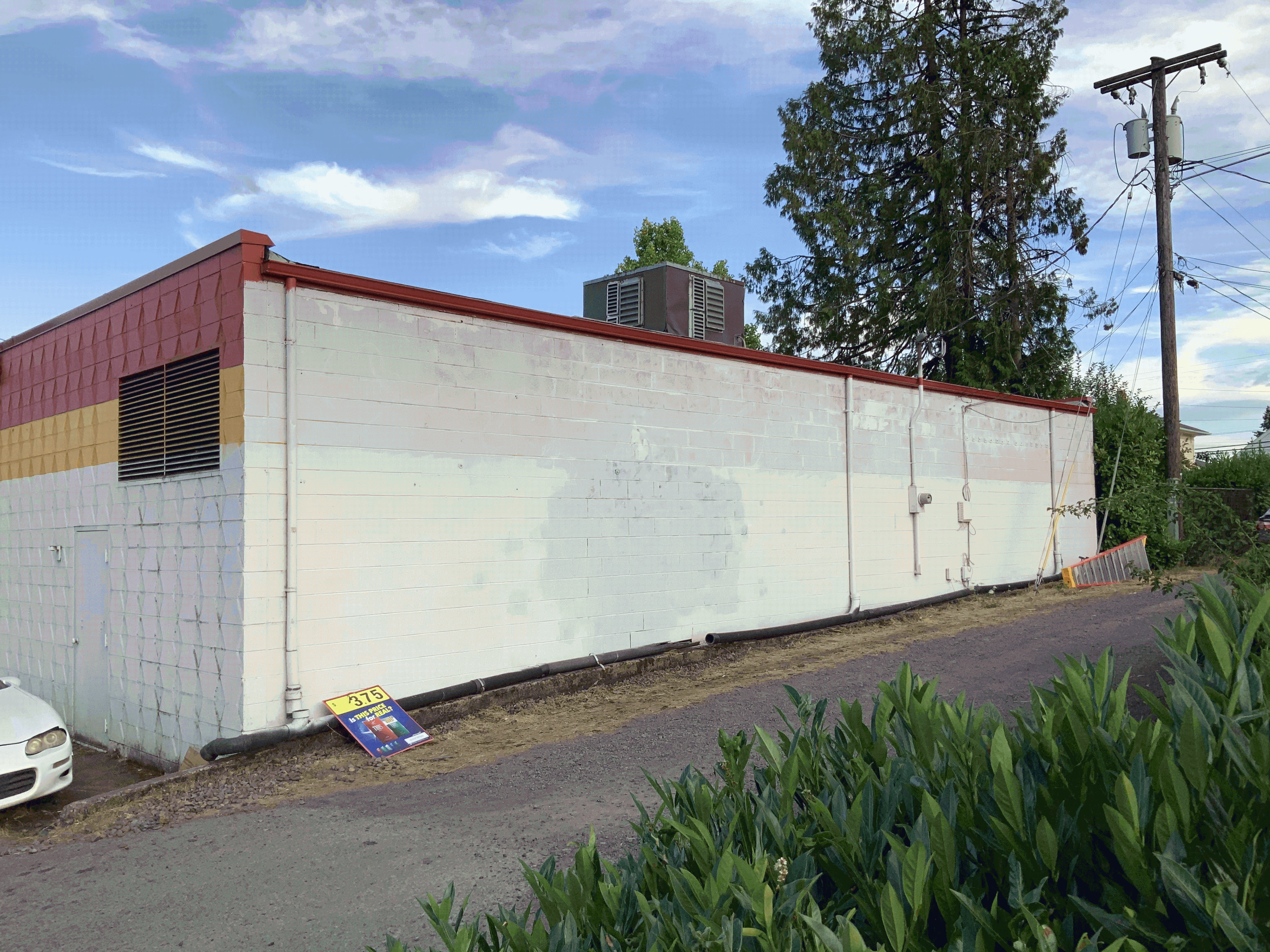 I worked with a team of six other students and the building was only half as tall as the first mural, so the painting process only took four days to complete.


The design changed frequently throughout the planning phase, and ideas that were scrapped in early iterations were occasionally brought back in later ones.